The ability to machine and maintain molds places American Epoxy Scientific at the top in Epoxy-Resin manufacturing. Molds of frequently ordered fume hood tops or specialty items can be created for our customers without the delay and expense of utilizing a separate specialty vendor.
Our machine shop is equipped with two 5-axis CNC routers, which allows us to make many specialty pieces in-house. We are fortunate to have talented welders and machinists on staff to create and maintain these molds.
Fume hood, slab and sink molds are created in our factory to accomodate specialty edges and allow us to pour high-volume pieces more efficiently.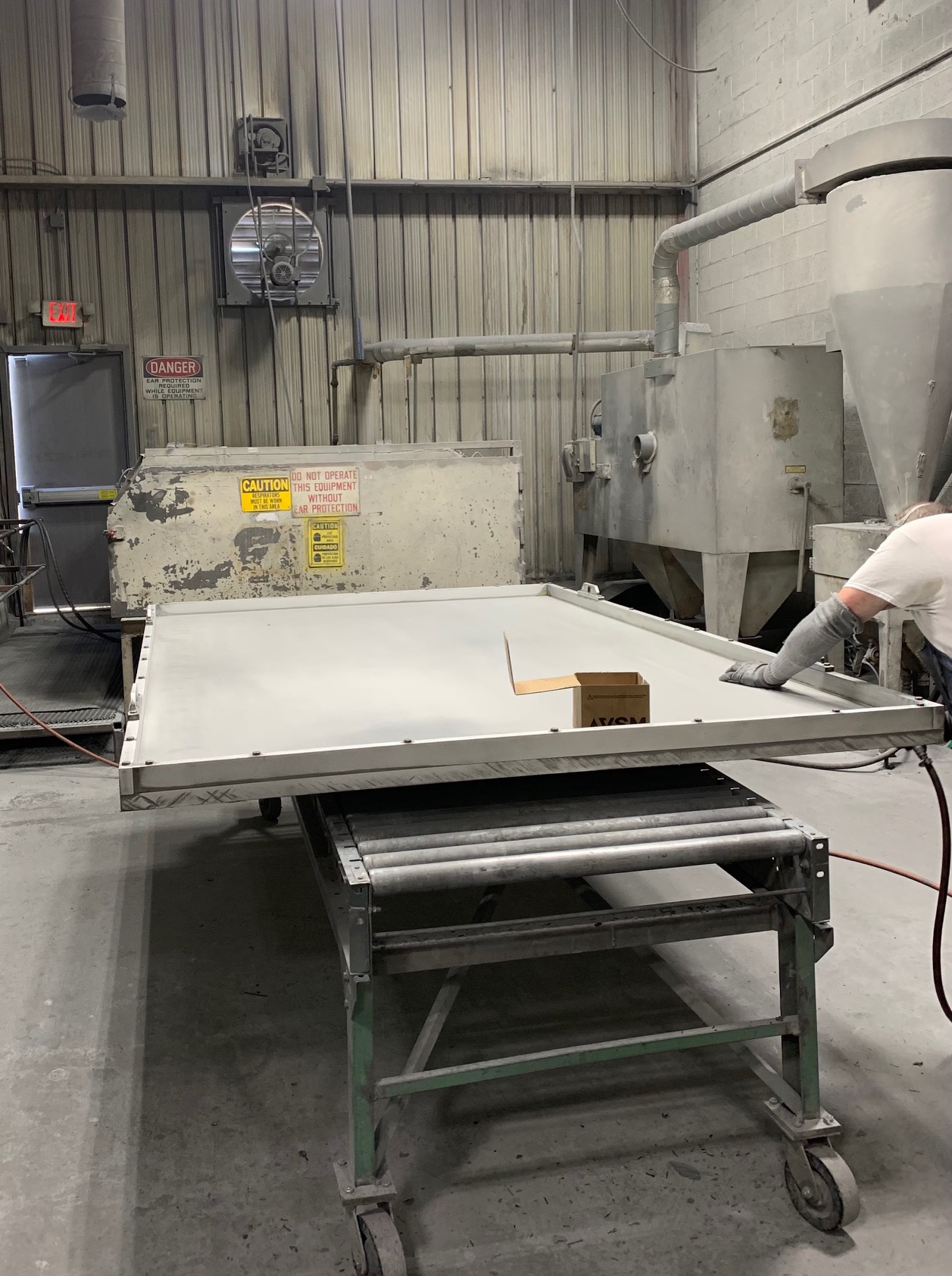 All molds require constant maintenance and cleaning to ensure that pieces are defect-free and have the proper matte finish.